The Columbus County Sheriff's Office Public Safety Dive Team was established to enhance the overall effectiveness of the Sheriff's Office.  It is an extension of our Criminal Investigation Division. The purpose of the Dive Team is to initiate search and recovery operations in underwater environments, locate and investigate underwater crime scenes, and document and retrieve evidentiary items from aquatic environments. The Dive Team is available 24 hours a day, 7 days a week, including holidays and weekends, on an on-call basis to all agencies within Columbus County.
Unlike recreational divers, the Dive Team cannot plan the date, time, and location of their dives. Dive Team members may respond to calls in the middle of the night, during inclement weather, in zero visibility water, or in waters that have been contaminated by chemicals and bio-hazards. They are often subjected to extreme mental and physical conditions due to the vast conditions in which an accident may occur, and the varied locations a criminal may choose to dispose of evidence.
Dive Team members might need to dive in:
Murky canals, lakes, and rivers
Strong currents
Intake pipes and sewers
Water towers
Sludge, mud, in debris, or in thick vegetation
Icy water
During rough weather
Water with toxins and/or parasites
Water infested with reptiles
The Columbus County Sheriff's Office Dive Team's primary focus on any operation is safety. Hazard analysis and risk assessment of the dive area is always a factor in determining if a dive operation should take place. Unlike recreational divers, the Dive Team members must complete specialized training in addition to the normal "recreational" dive training.
Specialized training includes:
Conducting underwater search patterns
Recognizing hazards
Conducting risk/benefit analyses
Diving in zero visibility
Procedures to recover & process evidence admissible in court
Body Recovery Techniques
Weapon Recovery Techniques
Automobile Recovery Techniques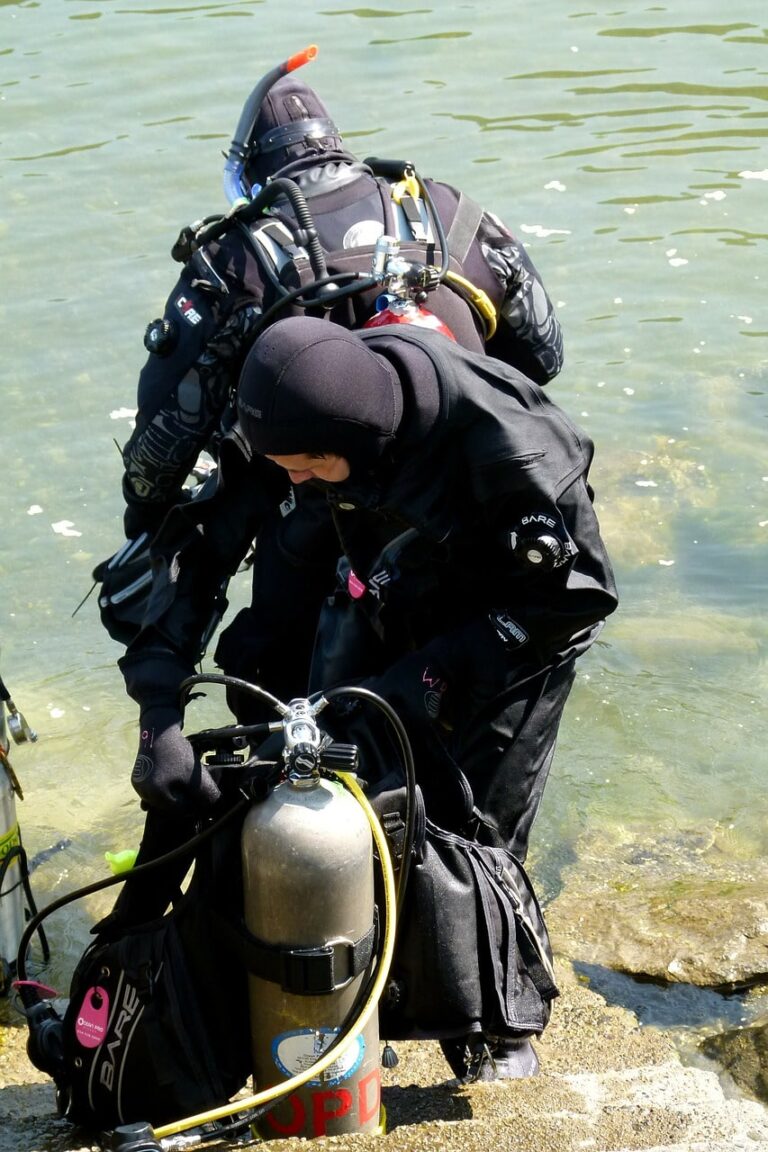 The Columbus County Sheriff's Office Dive Team is made up of eight (8) Deputies, including a Commander and a Team Leader. All Dive Team members are volunteers and are assigned to other duties within the Sheriff's Office. Public Service Diving is considered one of the most hazardous activities and it requires a strong commitment. Our Dive Team members are highly motivated professionals who embrace this commitment. To them, being a Dive Team member is an exciting and rewarding opportunity. For these reasons the Dive Team is considered an elite group within the Sheriff's Office.
The Dive Team trains on a monthly basis, focusing on skills review and proficiency. They also participate in orientation dives at various locations.
The Dive Team certifications include:
Basic and Advanced SCUBA
Full Mask Certification
Search and Recovery Operations
Blackwater Diving
Underwater Criminal Investigation
Rescue Diving
Rapid Deployment