Special Weapons and Tactics
The Columbus County Sheriff's Office Special Weapons and Tactics (SWAT) Team was established to enhance the overall effectiveness of the Sheriff's Office.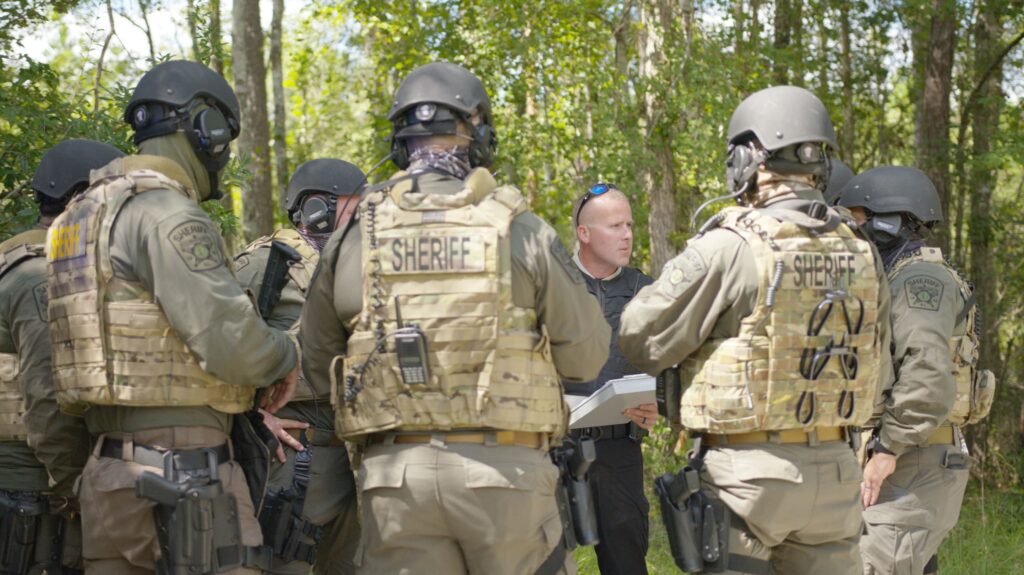 The purpose of the SWAT Team is to provide strategic assistance to operations initiated by Deputies of the Sheriff's Office.  These operations include incidents such as riots, high risk searches, high risk arrest warrant service, armed barricaded suspects, hostage taking incidents, sniper and active shooter incidents, as well as other unique situations.
The SWAT Team is made up of nine (9) Deputies including a Commander and two (2) Team Leaders.  All Deputies assigned to SWAT are volunteers and are assigned to other duties within the Sheriff's Office.  Aside from their assigned duties, SWAT Team Members receive additional training in areas such as police sniper/observer, explosive breaching, advanced SWAT tactics, etc.
To apply for the SWAT Team, a Deputy must first have successfully completed his/her probationary period as a Deputy.  The applicant must then pass a SWAT indoctrination course.  This course is made up of several events designed to test the applicant's physical and mental endurance.  An applicant must also be able to consistently score 90% or above on the firearms test.  Finally, the applicant must successfully complete Basic SWAT School, given at the North Carolina Justice Academy or at another accredited agency.